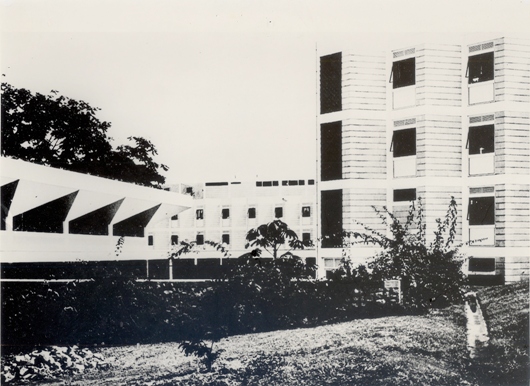 Mitchell Hall traces its origins to the very first Hostels that were built in the early 1920s to house Students of the initial Technical School from which the present day University was founded.

These Hostels (named after their first prefects e.g. Sepuya, Semakokiro, Bamugye) were merged in the 1930s to form one hall named Mitchell, after the then Governor of the Uganda Protectorate, Sir Philip Mitchell. The Governor is credited with initiating several visionary changes that shaped and laid the foundations for Makerere to become the World-class University it is today.
When a new structure for Mitchell Hall was constructed in the 1963, the former structure was referred to as Old Mitchell.
Hall Culture
It is the combination of Old Mitchell with the Center for Continuing Education (C.C.E) that formed what is now referred to as C.C.E Complex Hall (combining C.C.E and Old Mitchell Complex Halls). This explains the historic bond between students of Mitchell and Complex Halls, which together form the Mitchllex solidarity.
Image