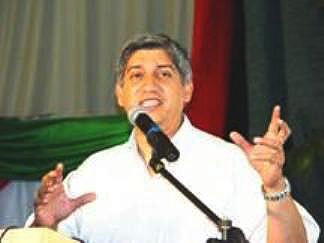 This was the first Makerere University consultative meeting held since 1987, when a donors conference was held as the nation was emerging from a period of decay. The January 2004 stakeholders' meeting was held in a period when the University had successfully implemented transformations, which made Makerere the largest and most successful public-private institutional partnership in Uganda.

The Institutional Development Program; laid out in the University Strategic Plan 2000/01-2006/07, was geared towards a consolidation of these transformations, and was used as an accountability mechanism between Makerere University and its stakeholders both at the national and the international levels.

The overall theme of the January 2004 meeting was "Taking Stock of the Past and Reaching Out".

Presentations were made by: Professor P.J.M. Ssebuwufu, Vice Chancellor, Makerere University; Dr. N.B. Musisi, Master of Ceremony; Dr. N. B. Nawangwe, Chair Organising Committee; Mr. G. Opio, Chairperson; Makerere University Council; Honorable Kidhu Makubuya: Minister of Education and Sports;

Presentations from Development Partners were made by: Dr. Ahmed Bawa, Ford Foundation, South Africa; Dr. Joyce Moock Associate Vice President Rockefeller Foundation, New York; and Ms. Harriet Nanyonjo; World Bank, Kampala.

Quality Assurance in Makerere University Programs was discussed in a session chaired by Hon. Dorothy Huhya, Chairperson Social Services Parliamentary Committee and in presentations by: Prof. Nelson Sewankambo, Dean Faculty of Medicine; Dr. Tusubira, Director DICTS; Mr. Y. Kiranda, Students' Guild President; and Mr. Atikins Katusabe, President, Council of Graduate Students.

Ambassador Yeko Acato, Commissioner Higher Education, Ministry of Education and Sports then chaired a session on Governance and Recource Management and presentations were made by Dr. Nakanyike Musisi and Dr. Joy Kwesiga on Governance Management and Human Resource Development, and Gender Mainstreaming respectively.

The Director Planning and Development Department (PDD) Mr. Muhammad K. Mayanja presented on Institutional Development Programs their challenges and the way forward and thereafter, Development partners made presentations on their respective experiences with the Programs at Makerere University. DANIDA was represented by Mr. Olweny Program Coordinator, while the The Ford Foundation was represented by Dr. Ahmed Bawa and The National Institute of Health (NIH) was represented by Dr. Chris Whalen from Case Western Reserve University (Fogarty Foundation).
A Presentation from the two Norwegian establishments NORAD and NUFU was made by Ms. Randi Lottesberg from the Royal Norwegian Embassy in Uganda. This was then followed by one from Pfizer Inc/ Foundation represented by Ms Jennifer Lissfelt, Based in South Africa and another from The Rockefeller Foundation by Dr. Katherine Namuddu an Alumna of Makerere University.

The Sida/SAREC Experiences of Collaboration with Makerere University were given by Ms Hannah Akuffo, while DAAD, The German Academic Exchange Service was represented by Dr. Bediako. The Secretary General of UNESCO in Uganda, Ms A Nakazzi then made a presentation, followed by Ms. Harriet Nanyonjo, Education pecialist, World Bank Uganda Country Office.

The National Stakeholders' experience and prospects were then shared in a session chaired by Hon. Sam Kuteesa, Minister of State for Investment, with presentations from: Uganda Manufacturers Association's Head, Department of Training and Policy Development, Ms Sarah Nalumansi; Uganda Investment Authority's Director for Investment Promotion, Mr. Amos Lugolobi; Ms. Christine Mugerwa, Uganda Women's Organization Network (UWONET); and The Executive Secretary, National Council of Higher Education (NCHE) Prof. A.B.K. Kasozi.

Makerere University's first non-Head-of-State Chancellor Prof. Apolo Nsibambi gave the closing remarks.
Image
Image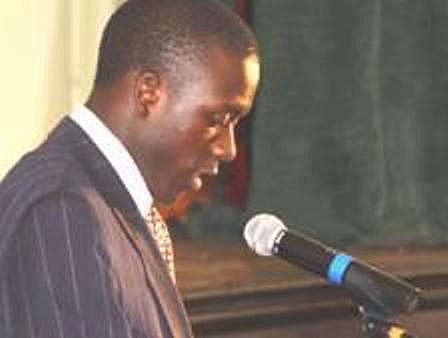 Image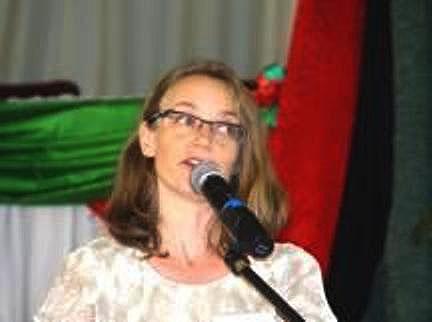 Image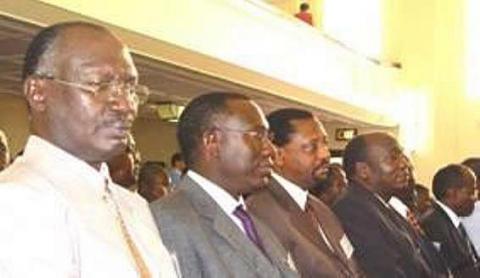 Image